Over the past week, I've been preparing to go to New York City. As many of you know, I was a member of the Heaven's Gate cult for 18 years from 1975 till 1993. A couple of months ago, I was contacted by an internet video news documentary company (part of People Magazine) doing a series on cults. They were planning an episode on the Heaven's Gate cult and were aware of my participation in the ten-episode Heaven's Gate podcast done in 2017. After some phone conversations with several producers, I decided to participate.
As part of my preparation, in addition to pre-camera interviews, they asked me to bring correspondence between my family and me during the time I was in the cult, as well as photographs of me pre-, during, and post-cult. I dug out and reviewed physical photographs and correspondence from years past that my parents had kept from the time I had been in the cult.
As I reviewed the photos, I reflected on the emotional journey my parents had gone through over the years of very little contact with me when I was in the cult. I also reflected on my own mental and emotional journey as a child and mused on what had set the stage for my joining the cult.
Seeing pictures of me as a child, it was clear to me how sensitive I had been growing up, and I know my mother was aware of it as well. At times she tried to protect me from the bumps and bruises of life. An example of that was when I was in the fourth grade and she was aware of the potential for mistreatment by my fourth grade teacher who, in retrospect, had narcissistic tendencies. Call it a mother's intuition. She had volunteered as class-mother, someone who helps out with extra-curricular activities, so her presence would be a factor in the teacher's mind.
My mother had many sides. She had an amazing singing voice, was very intuitive, was conscientious as a mother, and could be very loving and nurturing. She also had a tendency at times to be controlling or overbearing, and judgmental or critical. Her tone of voice could stop my brothers and me in our tracks, not only when we were children but also later as adults.
It was only more recently in my life, having been through the cult experience and its aftermath, that I discovered many ways in which I'd given away my power, not only in the cult, but in my early life growing up. It's not that I am different from almost anyone else. We have all given away our power and authenticity to some degree to fit in or be loved and nurtured or to survive. I remember never feeling safe to express my own opinions or authentic expression. I had lost my boundaries.
I wasn't aware that boundaries were a thing, let alone that I didn't have any. We take on qualities early on that become the persona we present to the world, even though it's not our natural expression. Later, after we've habitually worn that persona, we think that's who we are. We're not aware it's not. It becomes the air we breathe.
As I went through the pictures, receiving insights into my "young self" growing up, and insights into my mother's role in my life, to be both nurturing and controlling, an amazing awareness dawned on me. As I sorted through the photographs, my eyes kept being drawn to pictures of my mother. And I felt her presence (she passed on last August). She felt very loving. My awareness of her expanded, until a panorama of insight opened up for me. It included remembering reading Neale Donald Walsh's children's book Little Soul in the Sun, in which those that loved the little soul, the main character in the story, signed up to play seeming dark roles in his incarnation from spirit into human form.
I wept to realize that was what my mother was telling me. Because she loved me so much, she had signed up to play a mixed role of both light and dark. The dark aspect was one of manipulation and control that would set the stage for my cult experience. The cult experience was my journey into my own darkness, setting the stage for my return to my awareness as light.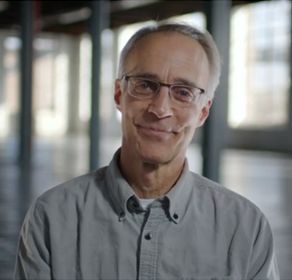 I have not fully returned to my remembrance as light, but I'm well on my way. Now on the eve before I interview on camera about my Heaven's Gate cult experience, to help others make sense of that aspect of American life in the 1970s through the 1990s, I have a new awareness of what I would like to bring to that story.
My goal in my interview tomorrow is to make history, for that series and for internet television, about a seeming tragic event in American history that could easily sink into the fear-mongering of sensationalistic mainstream programming. My goal is to add a much wider perspective of purposeful love. I may not succeed in conveying it in words, but perhaps I will convey it in presence. That is my main purpose in participating.
Note: If you want to watch the People Magazine episode mentioned above, you can find it on Amazon Prime Video by searching online for "People Magazine Investigates: Cults Season 2 Episode 3". In my opinion it's one of the better documentaries about the Heaven's Gate cult.