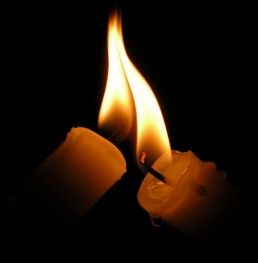 I don't think anyone would dispute my claim that I've led, let's say, an alternative life. Probably the most fringe time of my life was the 18 years I spent in the Heaven's Gate cult, a group that believed a mix of ufology, Christian doctrine, and new age spirituality. I first joined the cult in 1975. I was 21. I left in 1993, by seeming serendipity, some 18 years later, at age 39. Three and a half years after that, the 39 remaining members of the cult committed group suicide. Those years, and the decades following, are the subject of a new book by yours truly. Here's the opening paragraph of the book's introduction:
In March of 1997 a news story broke around the world about the Heaven's Gate cult suicides in Rancho Santa Fe, an upscale community of San Diego, California. It was the largest group suicide on American soil. Thirty-nine members of the cult, including its remaining leader, had taken their own lives over several days in what seemed to be an orderly, voluntary process. The event shocked the psyche of America and brought the cult phenomenon into mainstream world view.
Why would I join such a group? What was my susceptibility? If we design our life paths before we incarnate, which I believe we do, why would such a life path have been conceived? What would its divine purpose possibly be for me and the higher purposes of my oversoul? What was it like to live through such a bizarre or fringe life experience? Why would I stay in such a group for 18 years? Why did I leave the cult and what led up to it?
These and many other questions are answered in my upcoming book Rekindled Flame—from Heaven's Gate to Freedom, My Life in the Heaven's Gate Cult and My Journey Back to Inner-Guided Life. The book will be published later this year. What follows is a brief account of the 18 years I spent in the Heaven's Gate cult, to whet your appetite for the full story when it comes out later this year.
At age 21 I joined what would later be known as the Heaven's Gate cult. The two leaders believed it was their mission to tutor their students or novitiates in preparation for graduation into what they called "the next evolutionary level above human"—in their view a physical realm but synonymous in their minds with the Kingdom of Heaven, peopled by beings that traveled the Universe in the spacecraft commonly called UFOs. The knowledge they shared answered many questions I'd held growing up that had never been answered to my satisfaction.
However, it seemed I had a susceptibility to the allure of the cult that most did not. Through patterns I now see that had developed early in childhood, I lacked a strong sense of identity and self. Perceiving what the Heaven's Gate group offered as esoteric and arcane knowledge, I hitched my wagon to their story, so to speak—I sought my identity in them, and they gladly provided.
In effect, I yielded my power of choice to the two leaders and to the groupthink of the cult's subculture. I gave them the power to determine the everyday choices of living my life, of how, what, when, where, and with whom to express, eat, sleep, do, think, and even what to allow myself to feel. The goal the cult leaders espoused for me and my fellow students was to merge as cogs in the wheel for the benefit of the collective, overriding individual preferences and desires, and overruling any personal tendency or necessity for freedom, independence, or sovereignty. Our mindset and social construct became that of a hive mentality in which all of us were the worker bees. Every ounce of energy and every thought in our day was focused in devotion to the hive and its sovereign heads. This was framed as training in preparation for us taking up membership in "the Next Level" (the "evolutionary level above human"). This was the essence of how I lived my life for 18 years.
In 1993 at age 39 I left. I couldn't have predicted it. In spite of my inner conflict at times, I thought I would be there till we "graduated" into "the Next Level". But by happenstance, Universal orchestration, the Grace of God, or by my own internal struggle coming undeniably to the surface of my conscious mind, my inner compass was awakened enough in 1993 that I knew I could no longer stay in the cult. The view of the cult leaders was that anyone who chose to leave should leave, since to stay would be distracting and discordant to the group's activities and mindset. I was ushered out the door with $1000 in my pocket to get me where I was going and restart my life "in the world".
The situation that triggered my leaving the cult is a story in itself, which I won't recount here. On leaving, I was both euphoric and apprehensive. I didn't know what to expect, and little did I know how unprepared I was for finding my way again in the world. As if blind, I began my journey of feeling my way out of the inner void into which I had descended – from the repressed and suffocated state of my innate self-deterministic compass – toward a rekindling of my inner sight and inner voice, and a return to wholeness and integrated emotional and mental health.
I recognized I had given my power away. I saw I had attributed to the cult leaders a life-governing, decision-making capability and permission above my own – of seeing them as having an exclusive connection to higher realms and arcane information that I felt only they could provide. I saw I had granted an outlandish faith in them. And I came to realize they were just two ordinary people, who happened to have an inflated view of their own specialness in the eyes of God.
It took years of outward efforting that, out of desperation, turned to inward inquiry. With amazing support from friends and personal coaches, I eventually understood the foundation of emotional imprinting and subconscious governing patterns established early in my life that led me to be susceptible to joining the cult. Only after deep inner work did I understand the mindset I had adopted to so entirely relinquish my personal power to the cult leaders, to then be able to see my way out of it into a healthier, whole self-view and a return to deep self-acceptance and love.
At this point I see the deepest imprints of emotional effect from my time in the Heaven's Gate cult and my earliest life have been the deep grief over self-abandonment of my freedom to self-express, in exchange for receiving love. The early imprint of self-abandonment has secondary expressions of shame, humiliation, and holding poor personal boundaries. In my personal inquiry work, I've recognized the abandonment, shame, and boundary dynamics contributed to my susceptibility to joining the Heaven's Gate cult and were further imprinted by my experiences there.
The term "cult" has numerous definitions and is subject to many points of view. Briefly, the cult paradigm can be said to have these, among other, characteristics:
Isolation: physical separation from society; "us against them"; and negative judgement against outsiders as somehow different.
Conformity: No unique identity or individuality; imposed sameness of appearance, behaviour, speech, and thought.
Indoctrination: Imposed and rigorous regimens, structures, and repetitive behaviours; repeated phrases, chants, songs, concepts, or thoughts.
Trauma: Reduced or disrupted sleep; extreme levels of activity; reduced nutritional intake or quality.
All four of these characteristics and others were present in the Heaven's Gate cult, some all the time, others at least part of the time.
The cult model can be seen in a surprising number of instances in our society today. Treading lightly on that point for the moment, the determination of whether or not a group is a cult is subjective, and it's possible that groups or elements of society might not consider themselves cults but others might.
Since leaving the Heaven's Gate cult, in my journey of finding my way back ultimately to myself and to sanity, I've personally spent over $150,000 on personal development work and personal coaching. Only in the past few years has personal coaching made the difference in that journey.
I'm a personal coach now to facilitate for others the transformative experience of self-learning and awareness that I have found so valuable. I would love nothing more than to support you in awakening to and living your dharma, vision, and purpose you are here to embody in this life whatever it may be, just as my personal coaches have been instrumental in supporting that awakening in me.
Thank you for reading.
If you would like to discuss your own situation, whether related to mine or not, please call me to schedule a free one-hour initial coaching conversation.
Frank Lyford
Schedule an initial conversation with me or choose the session or package that suits you!