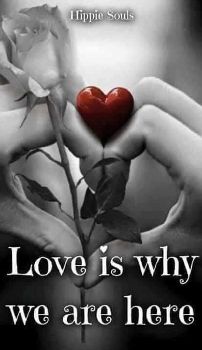 How awake are we to noticing (questioning, understanding) unusual changes in our world that might herald never-before-seen events on our near horizon?
This blog poses answers to that question from three perspectives: current world stage observations, the story behind the story of the current world stage, and my internal machinations on the nature of our reality. Following that, I express some additional observations and how I see what's now happening behind the scenes coming into mainstream view (within days, weeks, or months).
This blog has evolved over the last several weeks as a result of my correspondence in answering questions and dialoguing during several online conversations.
Enjoy whatever parts resonate with you and leave the rest.
My writing is based on my current perspectives and understandings of events and circumstances as I'm aware of them. I would not be publishing this blog if I didn't believe that what I express here, or something similar, has occurred, is occurring, and will occur. To the degree that I trust my sources, I utilize what they say that resonates with my intuition. That doesn't mean that they or I will have everything right. We won't. But as I will discuss more in section three, my vetting process is ongoing and under my own constant scrutiny.
I have been researching "the story behind the story" for decades. That's one of the benefits of learning from being in a cult for 18 years from age 21 to age 39. My research includes specific people I will name in section two and several others in terms of current events who are or have direct well-connected, boots-on-the-ground sources. My own intuition is my final arbiter with everything I consider.
"The story behind the story" refers to how there are layers of meaning and machination to every single event or circumstance on the earth or experienced in anyone's life. There are simple explanations to anything, but only if you dig deeper will you find out what the initial superficial explanation failed to reveal. And then only if you dig deeper still will you find even deeper explanations and realities that the first two layers failed to reveal about the event or circumstance.
The superficial explanation that most accept is the result of the massive hypnosis perpetrated on the collective populace. Only those who ask deep questions and engage their critical thinking and pull on their intuitive hunches will find their deeper meanings and understandings.
I ask you to consider my perspectives. However, actualities may indeed unfold differently. So please use my perspectives for conjectural purposes, following up with your own research, due diligence, and intuition to arrive at your own conclusions. Consider this blog as a possible starting point to further expand your own knowledge and wisdom journey about these topics using your own best guide, your internal guidance system.
What Do I See Going on Now?
Recently, I became aware of the expansion of membership in the BRICS countries. BRICS is an acronym for "Brazil, Russia, India, China, and South Africa".
Some of the stated goals of the BRICS alliance, as a collective and for the benefit of the member nations, are:
• To promote and achieve economic development
• To achieve regional development
• To remove trade barriers
• To optimize use of resources
• To build harmony and relationships among nations
• To become a dominant supplier of manufactured goods, services, and raw materials by 2050
Arguably, another reason I would add for the formation of the BRICS alliance is:
• To create a counter-balancing presence among emerging market economies against the deleterious influence of the International Monetary Fund (IMF), the Rothschild central banking system, and the hegemony of the US "petro-dollar"
The initial five BRICS countries represent more than 40% of the world's population. Some estimates state the BRICS nations will produce 50% of worldwide gross domestic product (GDP) by the year 2030. Collectively it seems they are a force to be reckoned with on the world stage.
For more than a decade, BRICS membership has maintained at those first five countries. However, just this year, several other countries have joined, have been invited, or have applied for membership. They include Iran, Argentina, Saudi Arabia, Turkey, and Egypt. Additional countries expressing interest in formal membership in the BRICS alliance include Algeria, Indonesia, Mexico, Nigeria, Pakistan, Sudan, Syria, and possibly others.
My thought is this represents a major transformation in the world economic and political power dynamic. And yet I have not seen this expansion in BRICS membership covered by North American mainstream news organizations. Why would that be? Again in my opinion, for some reason, the arbiters of our information diet in North America don't believe we deserve to know.
There are other things not given coverage in North American mainstream press outlets in the news. One thing is that China is selling off US Treasury bonds at a fever pitch over the last several months. Who is buying those US Treasury bonds instead? No one is. The Federal Reserve (the Fed—the US central bank) is buying them, which makes no sense.
The Fed creates money out of nothing (the nature of fiat currency) by pressing keys on a computer keyboard. Then they turn around and buy the Treasury bonds they have just created because no one else wants them anymore. That's a sleight of hand magic trick that will only work for so long before the system collapses. Virtually no country wants US Treasury bonds anymore because more than half of the world's population now lives in countries with currencies backed by real commodities.
Another thing about to happen soon is the BRICS nations are in discussions about setting up a new benchmark exchange organization. The purpose is to manage global precious metals pricing honestly, set standards, and develop market solutions. This new BRICS benchmark exchange organization will directly compete with the London Bullion Market Association (LBMA).
The LBMA touts itself as an independent authority ensuring the highest levels of leadership, integrity, and transparency for the global precious metals industry. Instead, for decades, the LBMA, in concert with the central banks and large commercial banks in the US and Europe, has been conspiring to keep precious metal prices artificially low. This was done to make specific major fiat currencies look more attractive and to discourage people from buying precious metals as stores of value as metals have been utilized for millennia.
The LBMA has been manipulating the metals markets through illegal "gold-leasing" and massive paper trading, continually suppressing precious metals prices globally. Meanwhile, the BRICS nations and other emerging market countries have allowed the LBMA to keep precious metals prices suppressed while they stockpiled metals for their citizens and government coffers. Not only that, but around the world, the majority of resources in the ground—precious metals, rare earth metals, and oil and natural gas—are found in the BRICS and other emerging market nations.
Is it any wonder then that Russia, China, India, Brazil, South Africa, Saudi Arabia, Iraq, Iran, and Zimbabwe have just this year either implemented or announced asset/commodity-backed currencies? That's about half of the world's population moving to asset-backed currencies. The rest of the world's fiat currencies will be no match against the economic power of all of those new value-based currencies.
All of the factors above spell the downfall of fiat currencies, such as we have in North America, Europe, and elsewhere, thanks to the Rothschild central bank or debt system. "Fiat" means our currency is backed by nothing more than our "good faith" in our home country's government. There is nothing of value backstopping its worth as opposed to asset-backed currencies which are backed by gold or silver.
Fiat also means the currency is entirely vulnerable to being manipulated by our home country's central bank or other factors. Fiat currencies are vulnerable to inflation, as we've been experiencing in the United States for the last year and a half with ever higher prices at the gas pump and the food store. And runaway inflation has been responsible for crashed economies around the world for the last 100+ years. About half of the world's GDP and half of the world's population is moving to asset-backed currencies. That number is growing by the week.
What does this mean?
All of these factors together are the perfect storm that foreshadows the demise of the US petro-dollar and other countries' fiat currencies along with it. To me, it means it's time for the USA to get on board the asset-backed currency train and prevent the further disintegration of our way of life. It's time for the world debt system to come down. It has been the modern-day version of feudalism. It's time for the dawning of our worldwide renaissance.
What Else is Going on (but is Censored)?
What I describe in this section has taken some searching, listening, and gathering over time, care of a specific small group of my vetted sources. Aside from my own research and my growing understanding of history, I have found very little corroboration using online mainstream search engines or other information sources. Several of the sources I listen to have audiences from the hundreds of thousands to many millions. With audiences that large, it means my sources have been and likely will continue to be censored by mainstream sources and search engines. Those sources have confirmed this.
My use of the term "vetted" here refers to my personal vetting using my intuition, my ability to read people, and corroboration using other separate but similarly vetted sources. If your frame of reference for reality is based on logic alone, or on your mainstream schooling or mainstream-referenced sources, you won't agree with my vetting process. In the same vein, I would not agree with yours either because of how much censorship and mainstream-sourced misinformation I have witnessed through the years.
Who are my vetted sources? Several of the main ones are Jared Rand, Simon Parkes, Michael C Cottrell, Edward Harle (pen name Christopher Story), and Mark Z (theoriginalmarkz).
What else do I see is coming to light in our world?
How do all of the factors I mentioned regarding the BRICS countries, and other events, relate to what else may be on our horizon?
In addition to the growing BRICS alliance, I see other behind-the-scenes changes aligning as well. I believe the advent now of so many countries adopting asset-backed currencies is much more than several nations coincidentally choosing to convert to asset-backed monetary systems. I see these changes as foundational transformations that have been brewing for decades finally reaching their tipping point.
Another key event looming large is the announcement of the National Economic Security and Reformation Act or NESARA. History will reveal the details, but a series of events occurred throughout the 20th Century that culminated in the US Congress drafting the NESARA legislation in the 1990s. According to some accounts, NESARA was signed into law by then-US President Bill Clinton on October 10, 2000. NESARA was due to be announced to the public 11 months later on September 11, 2001. That announcement never happened that day due to the attacks on the World Trade Center Twin Towers in New York City and on the Pentagon in Washington DC. According to my sources, the real reason for the 9/11 attacks was to block the announcement and enactment of NESARA.
On that day, September 11, 2001, we were made to believe that four airplanes were hijacked by Arab al-Qaida terrorists. We were shown video footage of two of the airplanes crashing into the Twin Towers in New York and a third crashing into the Pentagon in Washington, DC. We saw it on TV so it has to be true, right?
NESARA was due to be announced to the public at 10:00 am that morning, broadcast from the communications towers on the top of the North Tower. The first attack hit the North Tower at 8:46 am. The attack on the Pentagon took out the main data center from which NESARA was to be implemented and managed.
The World Trade Center Twin Towers and Building Seven all collapsed in what third-party architects and demolition experts describe as "pulling the building down in its own footprint". To do that is an engineering feat of demolition. In other words, the supposed airplanes were not the cause of the destruction of the buildings. All three buildings could only have collapsed as they did because specific explosive charges were planted for such a collapse so as not to do damage to any other buildings around them. As a result of their collapse, most of the forensic evidence that would have told the real story was destroyed. That same day, an underground data center also associated with the NESARA implementation was destroyed by the attack in the field in Pennsylvania.
My assessment of what is going on today is that NESARA and its global counterpart GESARA ("G" for Global) will finally soon be announced and fully enacted. "Soon" could be days, weeks, or months. Some sources say that NESARA could be announced anytime between now and the end of September. The main components of NESARA's enactment will include universal debt forgiveness, return of taxation theft, elimination of taxation, the return to much smaller government, and a huge transfer of wealth from the top of the pyramidal control structures to the people at large. The military's sole job will only be to protect the people. The media will be removed. (See a description of NESARA here: https://sites.google.com/view/nesara-law/home.)
My understanding is that when NESARA is finally announced, the Quantum Financial System (QFS) will also be announced and thus will be in full operation. The QFS (described here: https://dinarrecaps.com/our-blog/quantum-financial-system-explained/) is said to have been in operation behind the scenes for the last few years. When it is publicly announced, the QFS is heralded to usher in an integrated, unhackable financial system for the management of asset-backed currencies within virtually all countries worldwide. I understand from some sources that the QFS is technology given to humanity by off-world civilizations proven to be trustworthy.
I've also been told that the Global Currency Reset (GCR) will occur at the same time as NESARA and the QFS are rolled out. The GCR is part of the NESARA legislation. The design and function of the GCR is to bring all countries to a level playing field economically by the revaluation of several hyper-inflated currencies. Over the last several decades, numerous countries have had their economies decimated through runaway inflation intentionally manipulated by nefarious actors in the worldwide banking systems.
Keep in mind that such nefarious actors absolutely do not want NESARA to be implemented. It will mean the end of their millennia-long control system. The 9/11 attacks were one of several attacks beginning in the 1980s against the good people behind NESARA and against the people of the world. Instead, these nefarious actors would have us believe, while they suppress NESARA in all ways, that their "Great Reset" (a similar name is on purpose) is the answer to our prayers.
You won't learn of NESARA, the QFS, or the GCR from the mainstream media (MSM) or on most major social media platforms ("big tech"). These topics and many related other topics are suppressed, censored, or distorted by MSM and big tech. I will talk about the foundational reasons why in section three of this blog.
Some other things the mainstream news outlets haven't reported, or have glossed over, are the massive demonstrations around the world, which in some cases have led to political leaders or entire governments stepping down. I have kept a list of the demonstrations and/or governments stepping down over the last several weeks and months, which includes Sri Lanka, France, Great Britain, Israel, Italy, Estonia, Canada, South Africa, Spain, Poland, Ecuador, and Japan.
My question is: When in historical memory has there been so much tumult and change around the world? It's unprecedented. And yet, why would the mainstream news outlets fail to include these events in their reports to us? To me, the answer is they don't want to wake us up any more than we already are waking up.
But it's too late. We are waking up in record numbers around the world. That will continue to gain momentum.
All of these factors together comprise a tremendous transformation overtaking our world now. As well, there are many people behind the scenes, both good and bad, working to advance their agenda, both good and bad. There are many moving parts being coordinated, hidden from mainstream view. But I see the good (freedom and life-affirming) winning more and more. If all or much of what I express here is true, which I believe it is, this trend will lead to a profound upgrade in our world that has never before occurred.
While there is a jungle of misinformation online (massively including mainstream sources) and I don't pretend to know everything, my own vetting process is designed to sift through the junk. As with what anyone might say, take what I say with a grain of salt and do your own research and due diligence. As mentioned regarding the BRICS countries, much is happening on many fronts that mainstream channels are not reporting or are misrepresenting.
What Else Has Informed Me and What Else Do I See?
I have done much research over the last several decades from numerous sources. I have experienced multiple paradigms of reality in the form of alternative thought systems and subcultures (cults). I spent almost two decades in the Heaven's Gate cult. That cult experience in contrast with growing up a member of normal society pre-cult, and re-adjusting to society post-cult, has massively informed me about mindsets, paradigms, and the fallacies of perception. I'm not recommending it, but most people have never experienced that kind of perceptual contrast—a diametric opposition—between a fringe cult and mainstream life.
In general, most people experience their lives as one fairly homogenous flow within mainstream upbringing, mores, and environments, with few extremes in variance from the main trajectory of their lives. For most, the building blocks, foundations, and machinations of their perceptions of their world exist as unconsciously as the air they breathe.
You might doubt my sanity for choosing to join and remain in a fringe cult for 18 years. I wouldn't blame you if you did. But also keep in mind that my intuition guided me out of that experience. And the cult experience continues to inform my awareness of all aspects of my existence.
The entirely different perceptional paradigm of being in a cult continues to provide an amazing juxtaposition to the customs, norms, conventions, and conditioning of living in our society at large. That juxtaposition gives me a third perspective that has stimulated a deeper curiosity. I can be the observer of both cult and society, the contrast between the two, and the perhaps more objective questioning of my perceptions about one or the other. This third perspective has enabled me to see society itself as a type of cult phenomenon that includes brainwashing, programming, conditioning, and even suicidal tendencies, etc.
My intention to transition from being in the cult to returning to society at large was a process that I believe I was not meant to complete. The cult experience changed me in a way that no societal acclimation process could undo. I was no longer on a "cult-member" trajectory nor was I resuming my "normal" human life. I felt as if I had embarked on the third timeline of a hybrid life informed by both experiences—cult and society.
As part of my hybrid process, I have released many emotional blocks within me, enabling my greater intuitive awareness. I'm not saying this is unique to me. I believe it's an integral part of our awakening process. But my awakening process has opened the way for me to receive many intuitive downloads from my own highest essence, which I call my higher self. And I have drawn my own unique conclusions about the world which I have corroborated with many other (some "fringe") researchers along the way. From all of that, I have come to the following conclusions about our world.
My View of Status Quo (at this Writing)
I believe many people on Earth are asleep to what is going on in the world because of generational brainwashing and conditioning (dumbing down) lifetime after lifetime even at the soul level. I believe we live in an engineered artificial energetic system of reality that is billions of years old. It is a controlled reality matrix, a constructed reality built by reality matrix builders possibly billions of years ago. More recently, an anti-life galactic civilization commandeered this system of reality in which we now exist. They re-purposed this reality matrix to their ends in order to enslave other civilizations, including humanity, to feed off us energetically, politically, economically, and physically.
We are immersed in this reality matrix from birth till death and afterward. We believe it to be the whole of our constant unalterable existence because it is the entirety of our experience all of our lives. It is like the air we breathe, or to a fish, like the water within which it continually swims and knows nothing else.
But our reality matrix is in a sense an engineered reality. In commandeering this reality as they did, the controlling civilization who perpetrated this on us effectively engineered an environment created through holographic hypnosis that has entranced us for millennia. That may sound like supernatural mumbo-jumbo or like some kind of magic. But all of it is based on their deep understanding of how our minds work and how our perception works and the advanced technologies they have had at their disposal.
In spite of how impossible to transcend such an engineered reality of holographic hypnosis might seem, I believe we are well on our way. I believe that because of how much information I have become aware of and am able to share here, and the ever-blossoming awareness I see expanding across our world. I see this time in earth's history as the first time ever that the hierarchical control structures of our captors within this matrix will be overturned and eradicated. And this time now is when we (as humanity) finally succeed in realizing our true potential.
You might ask: How can we dissolve or transcend something in which we are immersed so completely throughout our lives?
How can we become aware of the machinations of something that has always been an integral part of us?
And how can we wake up to a reality that subconsciously controls us from cradle to grave, giving us the illusion of choice all the while suppressing and imprisoning us?
The only way I know of to dissolve or transcend such a reality matrix in which we swim like a fish in the sea is through our individual journey of expanding self-awareness. To me, self-awareness means becoming ever more aware of how our own minds, emotions, behaviors, and motivations work and why. That kind of awareness assists us in unraveling our emotional or trauma blocks that, since we first experienced them, have clouded our view of ourselves and the world.
In other words, we become self-aware by looking inward, by rooting out our self-delusion (the only delusion there is). In the process, we become aware that what we see outside of us is a reflection of the inner hidden filters, conditioning, and value systems imprinted into our subconscious minds.
Self-awareness cannot come from outside of us. Self-awareness will come by our removing the filters that our programming from birth has installed in our subconscious and unconscious minds. It can only come from within us. I can only work on that for me, you for you, etc.
The way the civilization of controllers built the system that commandeered us was by knowing how our minds work (conscious, subconscious, unconscious). Or perhaps we (our genetic ancestors) were engineered over time to be controllable within the system in which we find ourselves. Either way, the result is the same. The controllers discovered how to use the power and creativity of our minds (that most of us are unaware of) to manipulate our perceptions to have us create (through our perceptions) the reality they prefer. That reality that best serves them is the one that enslaves us. Until we understand how that works, we are asleep to it.
Our path to a deeper understanding of the sea of reality in which we swim will require that we see how all-encompassing and how deeply imprinted our conditioning from birth till death has been. More clearly seeing the ocean in which we swim will help open our awareness to the sources of our conditioning and the manner in which our conditioning was done.
Although self-awareness is an individual journey, as more and more people become self-aware, a greater collective awareness gains momentum. The sea change of expanding self-awareness will bring us together in unison and in the knowledge of our own individual sovereignty. Our collective focus and awareness will drive how we take our world back. The "supernatural" magic that created the holographic hypnosis that entranced us has no power if we see right through it. It has no power to demean us if we know our true value.
I realize this section has been abstract and my words might not aptly describe my thoughts in ways you find relatable. I hope some of it makes sense. Please take what resonates and leave the rest.
Getting to the Brass Tacks—What's Next?
There's so much more going on now in each of our countries and around the world than what has been broadcast through mainstream channels. It will take many videos and books to set the record straight on our true history. I believe that will happen. I believe our true history eventually will be exposed to everyone's knowledge and awareness. For now, at least the high points of our current state and how we got here are coming soon by video via the "EBS", the worldwide Emergency Broadcast System.
There won't be a lot about our current status quo that will turn out to be as we were led to believe. Our history as a country has been a sham, a fiction, as with other countries and cultures. That will be a hard pill to swallow for some. We may find that people we trusted and thought were good were not, and vice-versa.
The EBS will broadcast videos to the public through all existing internet and communication channels (TV, cable, internet, smartphones, and possibly radio). There will be a period of ten days to two weeks during which three eight-hour segments will play each day 24/7. Most if not all other programming and online content will be paused for the duration of the EBS broadcasts. Again, "coming soon" could be days, weeks, or months.
Through these EBS videos, much will come to light that may be difficult to handle. The controlling civilization I referred to in the previous section that commandeered our reality so long ago can truly be described as creeps or parasites in the most diabolical way. To behold these creatures at the pinnacle of the control structures of this Earth is to behold arrogance, hubris, and greed to the point of pure evil. If we have energetic or spiritual insight, we can see the deep shadows behind their eyes and feel the depths of the baseness of their vibration.
I recently discovered the word "hamartia", which means "a fatal flaw leading to one's downfall". I believe the creeps and their minions embody hamartia. Although the collective psyche of the world has yet to witness their downfall, it is coming.
The so-called "elites" (the creeps) have exclusively used potent esoteric natural remedies of botanicals, herbs, and medicinal mushrooms known to bestow good health and long life to whoever uses them. They alone have had access to such remedies for hundreds of years at the exclusion of everyone else.
Instead, they have designed and implemented draconian medical systems for the rest of us, notwithstanding the good people wanting to heal others who join the medical field. Rather than heal us, our medical systems have three main purposes: to make money for the elites, to poison us and make us sick, and to kill us prematurely. That is now changing. Soon, with the removal of the elites from power (and from the Earth), the suppression and censorship of true healing modalities and technologies will end.
The shadows we might sense within the elites are there because of their habitual demeaning of themselves, their bodies, and their souls, and of Nature, Life, and God. They demean themselves through the ritual abuse and torture of others, through the use of adrenochrome, and through murder and other unnatural acts. They are truly anti-life because of their desire to kill all that is sacred and good. In the simplest of terms, they are parasites, twisted religious zealots in pursuit of all that is antithetical to life. They are satanists and they practice satanic ritual abuse as part of their religion.
The EBS videos may talk in detail about the anti-life creeps at the very top of the control structures of our reality. Or they may gloss over that part and deal only with their minions on this planet doing their bidding for as long as the creeps have been here. I don't know how in-depth the information shared on the EBS will be. But all of them, the creeps and their minions, are parasites and blood-suckers living off us on all the levels that I've mentioned: energetic, economic, political, and physical.
The videos the EBS will broadcast, to understate it, will be shocking to many if not most people. But what will be revealed will be brought forth to open our eyes to the negatives that have been going on for a long, long time. There are those of us who, to varying degrees, have had foresight of this time now. Many of us, who might be called starseeds, came into this life with an internal knowing that transcended the status quo, the conditioning, and the slumber around us. To the starseeds, the EBS has been long-awaited and will soon be welcomed with relief.
Related to starseeds, if all of this seems too fantastical, too far-fetched, or too ludicrous to be true and you think I'm delusional, I will consider that a compliment. I say that because all too often I have felt as if the inmates at large on planet Earth have been running the asylum. It's time we return to the sanity of the guidance of our heart-mindedness and of our higher selves.
The creeps in public view have presented themselves as good guys in service to "the people" or to humanity, but have been anything but in service to the people. They have been the opposite, criminals in service to themselves and to their ego-based desires to the detriment, abuse, and harm of everyone else not in alliance with them. That includes, worldwide, the vast majority of our political class including our court systems, and those at the top of the banking, medical, big media, and big tech industries.
And again, "criminals" understates the point. Most will be convicted of crimes against humanity and treason against the people they pretended to serve.
Consider this your preview of what will come out. It won't be pleasant. It will be gritty and real. Much of it will be difficult to believe. But I'm sorry to say it will be true.
What is about to happen is a global transformation leading to a global renaissance. Many, in commentary about this exact time, say this has never happened in the history of our world. The warning to "Buckle Up!" is not a joke.
In the coming days, weeks, and months, remember to stop, take time out, and breathe. Take things a step at a time. Be kind to yourselves. We will be overwhelmed at times by the enormity of what is coming to light and being exposed. We will be angry individually and as a collective at having been lied to and abused and enslaved and murdered, rightfully so.
Yes, we will be angry. But it will be our own responsibility to heal from this. We will wake up to see and know our abusers. Part of that awakening will be to take responsibility for our slumber and for our complacency and our passing the buck on owning our lives. So, if we're honest, we will be angry with ourselves too, individually and collectively, for letting this happen to us.
Part of the transition will include cleaning out the creeps. Many of them are so evil that they truly are unredeemable. They will be tried in military tribunals and those found guilty will be executed. This will be revealed as part of the EBS.
Related to that, many if not most of the structures of control installed by the creeps will be disassembled and will need to be replaced by new, heart-minded modalities based on freedom, self-responsibility, and true thriving health. Much is in the works even now, getting ready to be implemented and released when such beneficial things will no longer be suppressed and outlawed as they've been till now.
It's important that we see this time now and in the coming months as a transition phase. The difficulties will pass and ultimately fade away. But what can never fade away is the memory and knowledge of what we allowed to happen by our lack of awareness and our complacency. That's why exposing all that has happened is so important, so we clearly know what happened so it never happens again.
Following this transition will be a worldwide renaissance and a time of global awakening to human potentials we have only dreamed of. This is the tidal wave of awakened awareness across the world (one of my favorite alliterations) that so many starseeds have been dreaming of for decades.
Through the coming trials and difficulties we may experience (some will breeze through this), take heart, keep dreaming of our best outcomes, and stay present to yourselves and your highest knowing.
All of this has to happen. When we are on the other side of it, we will be able to look back on it in joy and relief and love for one another and say, "Wow, what a ride!" Our coming renaissance will also bring technologies and healing modalities and power sources and so much more that will free our lives from hardship and pain and disease. It truly will be a renaissance, a rebirth of our civilization in all ways. What's coming is the full liberation of planet Earth.
And this will only be the beginning of our planetary identity as a cosmic civilization in the full blossoming of our highest potentials. Only our imagination is the limit for the amazing things we will achieve.
For now, let's work together through the opportunities (and challenges) of the coming transition into our amazing world according to the vision and ownership of we the people.
Reference Links
https://en.wikipedia.org/wiki/BRICS
https://www.embibe.com/exams/brics-full-form/
https://www.globaltimes.cn/page/202205/1266202.shtml
https://www.silkroadbriefing.com/news/2019/11/21/brics-nations-headed-50-global-gdp-2030-mean-developing-global-supply-chains-emerging-consumer-markets/
https://www.ainsliebullion.com.au/mobile/gold-silver-bullion-news/african-nations-moving-to-gold/tabid/155/a/2819/default.aspx
https://worldpopulationreview.com/
https://www.milesfranklin.com/
https://weareonelightforall.net/
https://www.simonparkes.org/
https://michaelcottrell.wordpress.com/
https://alcuinbramerton.blogspot.com/2012/01/christopher-edward-harle-aka.html
https://theoriginalmarkz.com/
https://sites.google.com/view/nesara-law/home
https://dinarrecaps.com/our-blog/quantum-financial-system-explained/
Appendix I: NESARA Overview
NESARA implements the following changes:
(Source: https://sites.google.com/view/nesara-law/home)
1. Zeros out all credit card, mortgage, and other bank debt due to illegal banking and government activities. This is the Federal Reserve's worst nightmare, a "jubilee" or a forgiveness of debt.
2. Abolishes the income tax.
3. Abolishes the IRS. Employees of the IRS will be transferred into the US Treasury national sales tax area.
4. Creates a 14% flat rate non-essential new items only sales tax revenue for the government. In other words, food and medicine will not be taxed; nor will useditems such as old homes.
5. Increases benefits to senior citizens.
6. Returns Constitutional Law to all courts and legal matters.
7. Reinstates the original Title of Nobility amendment.
8. Establishes new Presidential and Congressional elections within 120 days after NESARA's announcement. The interim government will cancel all National Emergencies and return us back to constitutional law.
9. Monitors elections and prevents illegal election activities of special interest groups.
10. Creates a new U.S. Treasury rainbow currency backed by gold, silver, and platinum precious metals, ending the bankruptcy of the United States initiated by Franklin Roosevelt in 1933.
11. Forbids the sale of American birth certificate records as chattel property bonds by the US Department of Transportation.
12. Initiates new U.S. Treasury Bank System in alignment with Constitutional Law
13. Eliminates the Federal Reserve System. During the transition period the Federal Reserve will be allowed to operate side by side of the U.S. treasury for one year in order to remove all Federal Reserve notes from the money supply.
14. Restores financial privacy.
15. Retrains all judges and attorneys in Constitutional Law.
16. Ceases all aggressive, U.S. government military actions worldwide.
17. Establishes peace throughout the world.
18. Releases enormous sums of money for humanitarian purposes.
19. Enables the release of over 6,000 patents of suppressed technologies that are being withheld from the public under the guise of national security, including free energy devices, antigravity, and sonic healing machines.